When you discover that parents without logic reasoning have been brutally beating their children under your "discipline teachings"…and then wish that all abusive parents had this book..something is terribly wrong. Obviously, some parents lack the intuition needed to restrain themselves from hurting their children, they lack temperance…so the logical desire is to NOT want them to read such a book.
Even the Bible can be an awful book to put into the hands of someone without logical reasoning. Heck, even some video games can be bad in the wrong hands.
America has an incredible amount of mentally unstable people and simply giving them a book to follow by the letter can be quite dangerous.
So here's just a few logical and practical things to keep in mind before buying and applying 'teachings' to your child's backside.
-Regardless of what your "biblical" beliefs are, better check with your state to find out what is acceptable discipline and what is not. This does NOT mean you can do whatever you want within the state's 'permission'. But many times the state has come to some logical conclusions about the safety of children and a smart and wise parent would keep that in mind.
-If swatting the rump of your child leaves welts, bruises, blisters, etc then something is wrong with YOU, not the child.
-If you lash out at your children while angry, something is wrong with YOU, not the child.
-If you think you have been as calm as possible with your children and they seem totally out of control, get the family into licensed counseling.
-Do not trust your pastor to be your family's counselor when mental health issues are at stake.  If your pastor frowns upon you seeking professional help, then find a different church. Chances are he doesn't want his bad advice to be discovered in your counseling sessions.
If I wrote a "child training book" and found out people had misunderstood something within it's pages that caused the death of their children, I would CEASE publication and issue a formal apology. I can't even fathom how Michael Pearl can continue to justify his book and 'theology' about raising beating children.
Just because someone has published a book, doesn't mean it's a good book. Parents need to use their brains, some good logic reasoning, and seek opposing views so they can approach such 'teachings' critically. I don't mean 'be critical' as in negative, but rather use critical thinking to sort through parenting approaches to figure out what is fruitful and what is not. Robotic obedience is not good fruit. Good fruit is of the SPIRIT, not of the flesh. The fruit of good, sound, logical, and fruitful parenting produces love, joy, peace, temperance, meekness, and gentleness. According to Michael Pearl's book teaches parents to wear a plumbing supply line draped around their necks all day as a reminder to the children to "behave". This is parallel to if the police to march in front of your home each day with their baton or stun gun. No matter how good a citizen you are, having that kind of threat each day is bound to drive you into anxiety and set you on edge.
If my husband draped a plumbing supply line around his neck as a way to enforce my behavior, I'd be packing my bags and leaving.
Children are not meant to be prisoners living in fear of their parents plumbing supply line and short temper.
Which brings me to another point in this scenario…a child's mental health.
Before you attempt to administer threats of physical consequences to your children, please consider the following;
-Raising a child to be afraid of you swatting them is not going to win their hearts to want to trust you.
-A child in constant fear of breaking any infraction will set their anxiety on high and you run the risk of that child 'breaking' under that pressure. This does not mean their "will is broken", it means they might end up doing something drastic to escape or to protect themselves and/or their siblings.
-Putting a child under mental bondage to your so called authority could negatively affect their future adult relationship with you.
Think about this..when your child reaches the age of 18 will they most likely be running away from home in the middle of the night to escape you?
Being a parent is serious business and should be viewed as the responsibility that it is. You are raising a child with a mind and a heart. The role you have in shaping that mind and heart should be approached with humility. Raising children to be respectful adults with good mental health is of the utmost importance.
I don't care how many letters Michael Pearl says he gets from parents who sing his praises, you are responsible for how you raise your children, and over all…as a Christian..your children are not your own. They are given to you from the Lord and as such they are Royalty.
A parent who cherishes the blessed gift of a child, will not seek to threaten, harm, or manipulate their mental heath to suit their own needs and feed their own egos.
And before anyone bashes me for speaking so boldly, may I simply say this…some parents need a bold lecture to wake them up from their brainwashing. How dare anyone claim they want grace when they refuse to give grace to their own children. When you sow grace, you will reap grace.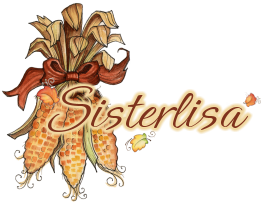 Share and Enjoy