It has been proven time and time again throughout history and in many societies, that people need each other. Most of the time, the men just need to hunt together ..but women.. we need to talk to each other. Women need to cry with each other, to share our heartaches, to find inspiration, and to have a sisterhood to lean upon. This doesn't mean we create idols out of one another in some sort of strange hero worship, but we simply need this connection that is special among women.
I watch videos about Blissdom and Relevant and no matter what a person's faith is…there's something very unique about female friendships. Each type of conference is specially designed for specific types of people and sometimes the circles of friends overlap…meaning..some who attend Relevant may or may not attend Blissdom and vice versa. What is specifically not focused on in either of these two conferences is homeschooling. This is not a negative thing, I'm not coming against these two conferences, but simply pointing out the obvious…a need for homeschool moms to come together for unity and inspiration.
Here's where 2 to 1 comes in. The 2 to 1 conference is specifically about homeschooling and is combined with blogging. Since so many homeschool moms glean their support and inspiration from one another in the blogosphere, it makes perfect sense why this homeschool conference is unique for us. Stef and Cheryl have prayed long and hard about providing this opportunity for us to come together at a conference that values all of the Christian community…not just one specific denomination. I love this!
The ladies at the 2 to 1 Conference have worked hard to bring together a variety of speakers from all walks of Christianity.
Why are they doing this?
For us!
It's a place to relax and glean from woman of faith..to be refreshed and inspired..to become more efficient in our blogging and our homeschool. Stay at home (homeschooling) moms need this time away from home so we can come back home with a refreshed and rejuvenated heart to minister to our families and our readers. Even public school teachers get vacation time…we deserve some time too.
I know the cost is oftentimes a struggle for many families, but may I share my heart with you?
You can't afford not to go.
Husbands, you can't afford for your wife not to go. She needs this…you need her to need this. Your children need for mommy to go to the 2 to 1 Conference. This is not a conference where mom is going to just prop her feet up and eat bons bons all day. This isn't about being lazy and needing cabana boys to fan her with palm leaves.
This conference is about mom getting some support from the sisterhood of Christ. This conference has speakers that will promote her faith, her marriage, and her family. Not only this, but she'll learn how to become more efficient with her online blogging ministry so she has more time to invest in her home…her blogging is part of who she is..homeschool blogging is a ministry to many of us. For a homeschool, stay at home mom, our blogging is our way of connecting with the world outside the home, to be lights in the online community, to be part of the ministry of reconciliation.
We can't afford not to go!
Pray about the 2 to 1 Conference. Re-examine your budget, collect cans and bottles, sell cookies to your neighbors, cancel cable TV for a few months…do whatever it takes to go to the 2 to 1 Conference….the next generation needs us to go!
I'm going…please prayerfully commit yourselves to the Lord.. in coming to the 2 to 1 Conference.
And please, please spread the word!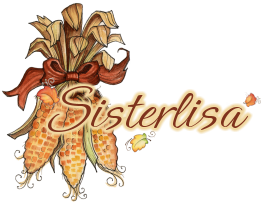 Share and Enjoy