Adding this post to my collection of "Life in the Paradox" posts.
Each year we have opened our home to friends for Thanksgiving and this year I didn't think we would be able to. Our home is filled with packed boxes and things are just totally out of place. Our best dishes are all packed, all the serving plates, and even the special utensils are all in boxes. We picked up some cute extra large Thanksgiving paper plates and planned to get a small precooked meal from the market.
I have a lovely pagan friend who has been incredibly supportive. Every box in this house has been given to me by her, she has 'walked' with me through some painful discussions about our past cult life. She mentioned that she and her husband would be having a quiet Thanksgiving alone and I excitedly invited her over. "If you don't mind paper plates for the holiday?" I am thrilled that she accepted the invitation.
Yesterday, as my husband was putting our roof on…the inspections lady just so happen to be driving by…"you have a permit for that?"
ugh!
I don't want this to turn into an anti-government rant, but why the heck do we need to pay the government for their permission to fix our own home?
Needless to say, she halted us immediately. The whole thing needs to be removed…inspected, and start all over. All that money..down the drain. It's all trashed now and the rains are coming.
Hubby needs to drive 2 hours to get the permit. Well, there goes my plans to have that precooked meal.
Sigh*
And of course, the offices are closed for the holiday and we have to wait until next week.
I felt very discouraged. I wanted to break down and cry.
We have been doing everything we can just to be able to get this house ready to sell, our fridge is becoming more bare by the day, and we even stopped some of our luxuries like Netflix and my Melaleuca membership. We're doing all we can to save up to move.
Now I have friends coming for Thanksgiving and no meal to provide.
The phone rings and as much as I hate to answer the phone when I'm in the middle of a meltdown, I answer…"Can you pick up the donations for the ministry today?"
As if I really want to face the store clerk with tears in my eyes? Sigh** Reluctantly, I agreed to do the pick up. I bite back the emotional meltdown and go in to pick up the 'day old' food being donated to the ministry.
I loaded the van up with the boxes and drove to the drop off. "If there's anything in there you'd like to grab, go ahead."
Choking back the gulp that was coming forth, I peeked into the boxes…
potatoes
cranberries
onions
bread
mandarin oranges
My daughter was with me and she giggled out, "mom, we can make our own stuffing with this bread and onions…we have celery and raisins already at home. We can make our own cranberry relish…and mashed potatoes."
She was so positive that we could make it work. But what about the turkey?
She's been saving some money to move out on her own at some point after the move and she says, "I could buy the turkey this year."
This 19 year old compassionate women isn't a little girl anymore. I didn't want her to give up her money so I decided to go look in all stash spots to see if I had anything to contribute. I thought I had saved a few dollars last week and upon looking in that stash I unfolded what I thought were 4 one dollar bills…in the center was a $20 and a $10.
Biting back more tears we rushed to Safeway to get a turkey…only to be devastated by the price tag…$60. Seriously? a $60 turkey?
Forget it!
There's one more store to check…and off we went.
Walking through the next store with anxiety and thoughts on settling for the red meat I had in my freezer….we approached the poultry section of the store…fresh turkeys… $20! Score!
We were both giddy with laughter and gratitude.
We would have Thanksgiving after all.
But do you know what we are more excited about than turkey? To be able to have pagan friends joining us to give thanks for friendship and for the Divine intervention we all have in our lives.
Prayer at the table this year will be diverse, but it's the love and grace we have in our friendship that will shine in our hearts.
Some might insist that I use this day as an opportunity to shine Jesus to my pagan friends…but what those folks don't understand is that my pagan friends have shone Christ to me this year.
This paradoxical Kingdom life brought Christ's love to me through pagans. Sometimes it's not a professing Christian that touches the hearts of others…sometimes it's the Christ reaching out to a Christ follower…from a pagan.
This summer brought my family the gift of friendship in the pagan community. Love revealed itself to us with hugs during tear filled moments of pain brought on by the Christian cult we left. Hospitality embraced us in the donation of boxes to help us move. Grace was given to us in so many ways and in such unconventional ways…and through our new found friendships our own faith in Christ was supported and not rejected.
These pagan friends showed us how to be better Christians.
We were weary, 'beaten', left to 'die' on our own and they were the Good Samaritans in our story.
Love your neighbor as yourselves.
You might entertain angels, unaware.
And so with gratitude I make additions to my list..
Grace..it comes in a variety of ways.
Christ..he reveals himself through angels, a donkey, in dark valleys, and even through pagans.
Love…true love that is…it's unconditional.
Coffee..it'll be our 'communion' drink this Thanksgiving.
Birch trees…I'll tell you about this one later…it's a symbol of New Beginnings…and we believe we have that now.
Happy Thanksgiving my dears and I leave you with this thought provoking concept…
Maybe Jesus is still in the ministry of revealing who our 'neighbor' really is…through the Samaritans of today.
I believe he does.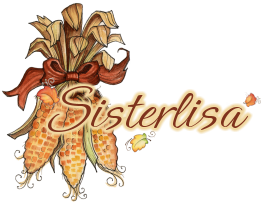 Share and Enjoy